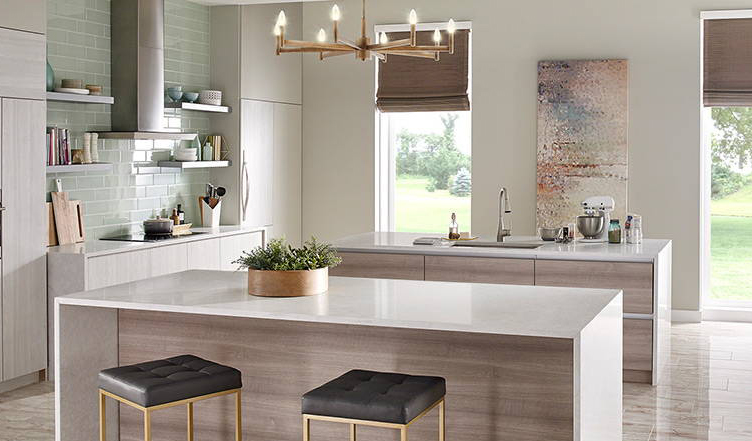 What is The Difference Between Granite and Quartz?
Many homeowners choose granite for the rich, unmistakable elegance if offers as a natural building product. There are many options for color and texture to take your home renovation project to the next level. Because it's an extremely hard material, granite is suitable in many different applications: It resists scratches and stains, and can withstand normal wear and tear with proper sealing and maintenance. Granite is also extremely heat tolerant. Each slab of this material brings unique shading and striations.
You might consider quartz countertop, if you want a streamlined look with clean lines, as the slabs are extremely uniform due to its composition of natural stone mixed with resins. As a manufactured product, there is a wide range of colors available for quartz, including neutrals and bold shades of blue, orange, or red. It's resistant to staining, acids, and scratches.
If your personal tastes tend to be more traditional, the modern edginess of quartz may not fit with your design style. As compared to granite or concrete, quartz is not as resilient to heat. It can discolor when exposed to strong sunlight and can be damaged by hot pots and bathroom appliances.