products visualizer
The fastest growing Custom Countertop Fabricator / Installer in Buffalo, NY and Western New York!
Design Center
With over a decade of experience, International Stone Gallery has developed an organized process that makes purchasing and installing your Granite, Marble, Soapstone, Quartz, or Quartzite custom countertop easy. Once you have selected your countertop material, we offer the following steps to help make the process of installing your new custom countertop as easy as possible.
Make your Measurements
Measure the width, length, and depth of your existing countertops and then fax (716-625-8475) or email your measurements to us at info@intstonegallery.com or bring them into our Transit Rd. showroom location (6251 S. Transit Rd. Lockport, NY 14094) along with any drawings that you may have for your new custom countertop.
Countertop Design Layout Sheet
As another option for you, feel free to print out the Design Layout Sheet here and sketch your ideas, snap a photo of it and email, mail, or fax us. The sheet has room for a 20 x 15 foot room sketch…each square equals 1 foot, so it will make your measuring easy!
If you would just rather have us do it, no problem, we will be happy to come out for a FREE consultation visit.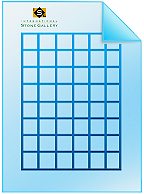 Download Design Layout Sheet
Custom Countertop Quote
International Stone Gallery will take your countertop measurements and give you an initial quote based on these dimensions. This quote is an estimate and subject to change dependent upon the final size, countertop materials chosen, and specifications of your new custom countertop.
Countertop Removal
All old countertops must be removed before International Stone Gallery can make a template for your new custom countertop. International Stone Gallery can remove and dispose of your existing countertops for you upon request for an additional charge. Please contact us for more information on removal and disposal of your old countertops.
New Countertop Templates
International Stone Gallery will digitally create a template that is an exact pattern of your future countertop created by the fabricator who produces it.
In order to create an accurate template of your future custom countertop, International Stone Gallery asks that you please ensure the following guidelines are met prior to fabrication:
Remove your old countertops
You must have finished walls where your new custom countertops will be secured
Sinks, stove and faucets must be on site
A decision maker must be present in order to verify and sign off on all custom countertop details
Countertop Installation
International Stone Gallery will contact you to schedule a time for your custom countertop installation. We will try to find a time that is convenient for you to ensure a quality installation of your new custom countertop.
Countertop Restoration
International Stone Gallery also offers countertop restoration services to repair or refinish your current countertops to restore and enhance the beauty of your existing kitchen or bathroom countertops.
International Stone Gallery's restoration experts can repair chips, scratches, stains, and essentially any type of stone damage to match the existing natural stone or quartz countertop material including granite, marble, quartz countertops.