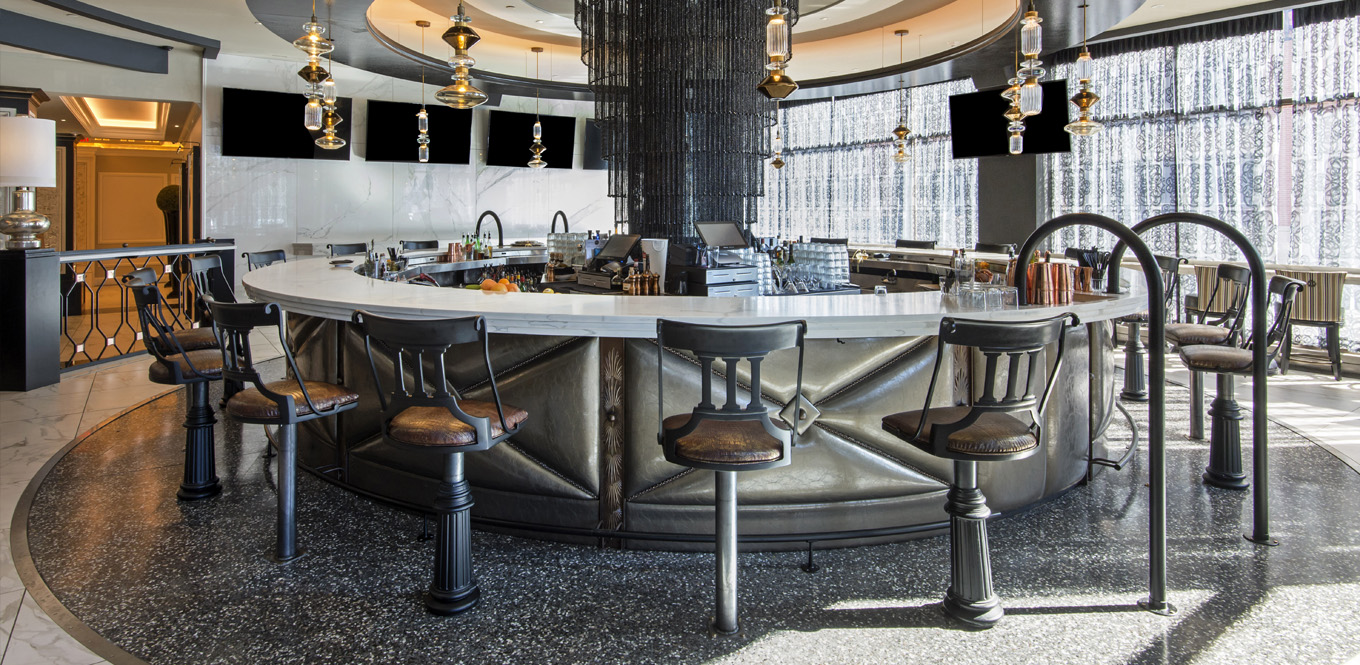 Revolving circular bar at the Curtiss Hotel, downtown Buffalo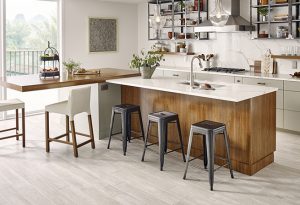 Since 2005, International Stone Gallery has maintained one of the largest selections of custom countertop materials in the Buffalo and Western New York area!  With Buffalo's best selection of natural stone slabs including Marble, Granite, and Quartz, International Stone Gallery has quickly become the leading manufacturer of custom countertops in Buffalo and all of WNY!International Stone Gallery is a locally owned business, and we do all of our own work to keep our prices fair for our customers. We ensure that all of our countertop products are fabricated with the utmost precision and quality. Our team takes pride in providing superior workmanship in cutting, shaping, and polishing all of the natural stone used to create our custom countertops.
International Stone Gallery proudly serves as your partner in choosing the right countertop for your home. Our first priority is paying attention to every detail starting with the needs of our customers. We've built our business by listening to customer's ideas, requirements, and concerns. After years of experience in fabricating, restoring, and installing custom countertops in the homes of hundreds of satisfied customers, International Stone is the fastest growing countertop fabricator in Buffalo!
Customer Care
At International Stone Gallery we pride ourselves on providing the most complete customer service throughout the entire custom countertop process, from helping you choose the right stone to fit your needs all the way to the fabrication and installation of your new custom countertop. We strive to exceed your expectations to ensure that you are completely satisfied with your custom countertop purchase and installation.
International Stone Gallery only supplies premium quality slabs of Granite, Marble, Silestone, and quartz countertop materials. We offer our customers the most durable custom countertop materials available in a wide variety of beautiful colors to ensure that you get a superior custom countertop that fits your home.
We feel it is important to help you understand the steps of our installation process and to answer any questions that you may have regarding your custom countertop. Click here to review our custom countertop installation process or visit our FAQs, Granite Faqs, or Marble Faqs for answers to potential questions you may have.
International Stone Gallery also provides countertop restoration services to repair your existing Granite, Marble, Silestone, or ZODIAQ quartz countertops. Please contact International Stone Gallery here for any questions concerning our custom countertops or restoration services that our website was not able to answer.